Most property owners would have experienced the need for an emergency plumber at least at one point in their lives. For residential and commercial property owners in North Hills, they can reach us at ASAP Plumbing Services.
Our Range of Emergency Plumbing Services
Sewer Blockage:
Sewer blockage can mess up things in your home. But, we can handle it with use. When you have this emergency pluming need, you can call us at ASAP Plumbing Services. As we serve as a 24-hour plumbing service, we will immediately attend to the sewer blockage and protect your family of the mess. We can also handle other types of emergency sewer repairs.
Leak Detection and Repairs:
Leakage can be problem, wherever it occurs. It can be your kitchen, bathroom, sewer or any other part like even gas. But, nothing to fret with our 24-hour availability! We use the state-of-the-art leak detection techniques to identify, where the leak comes from. Also, with our expertise and experience, we will take quick steps to repair it.
Broken Water Pipes:
Yet another emergency experienced by many property owners is broken water pipes. With our 24-hour availability, you can call us at any time to address the broken water pipes issues quickly. We know that it is an emergency that should never be overlooked.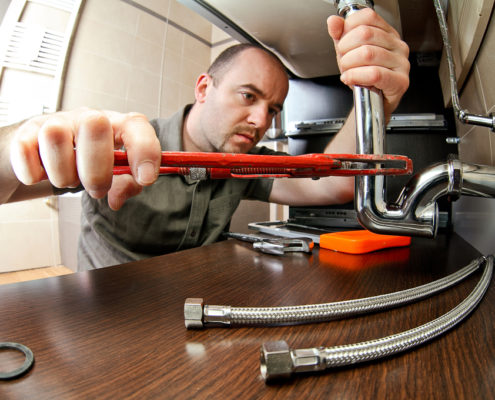 Why wait when we at ASAP Plumbing Services are available at all times to meet your plumbing needs. Call us today at (818) 650-4628.
Why Hire us for Your Emergency Plumbing needs?
Our trustworthiness and the confidence we have created in the minds of our clients for hiring us is our biggest strength. We have been serving the owners of residential properties in North Hill with a wide range of plumbing services. Here are some of the reasons why we can be the best choice for your emergency plumbing needs:
Home of qualified plumbers
Free plumbing tips
Available 24-hours
As ASAP Plumbing Services, we function as 24-hour plumbing service and we stand by our name when it comes to emergency plumbing needs. Yes, we will reach your place as soon as possible to address the emergency spot on to bring you complete peace of mind.